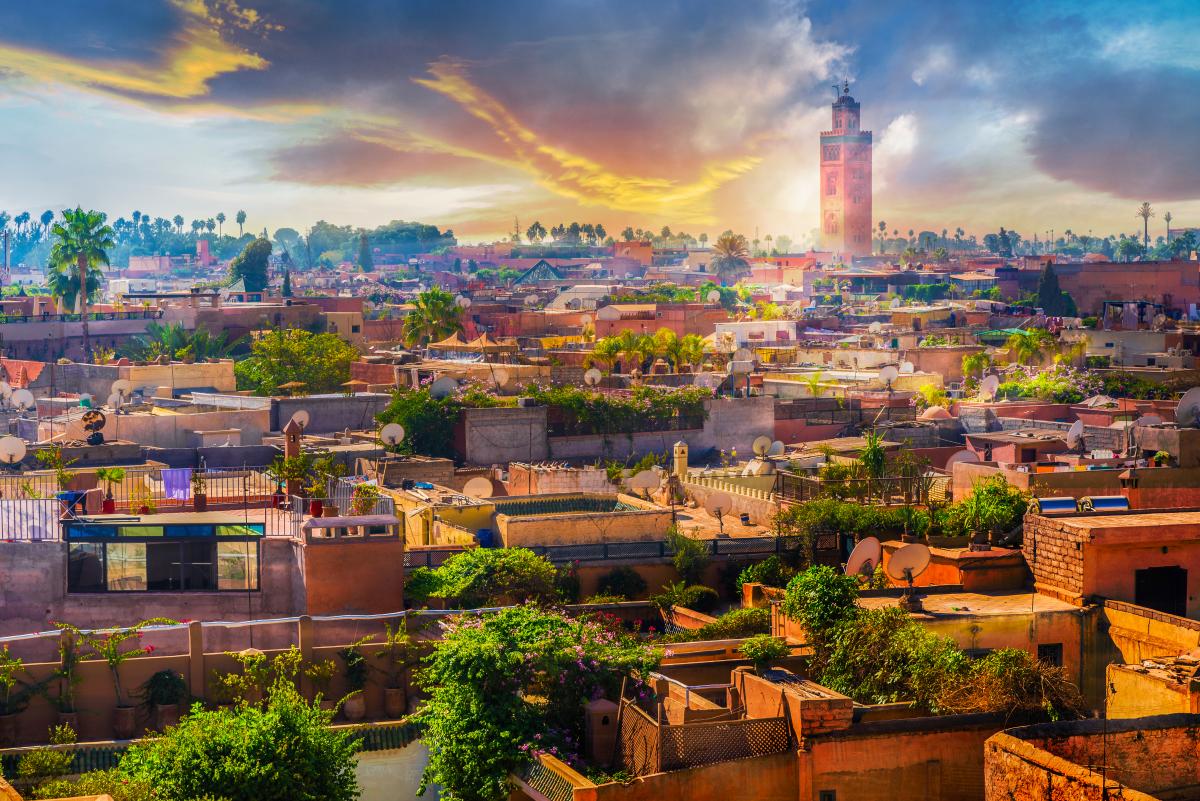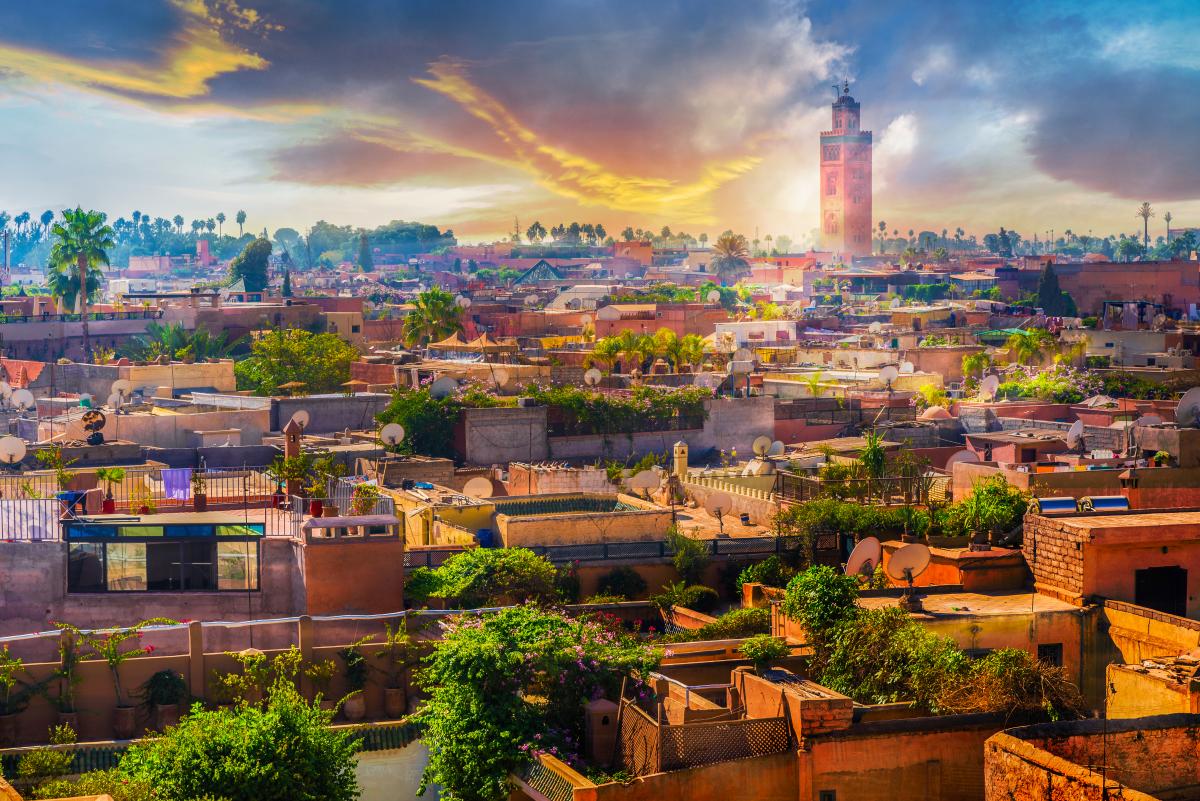 Discover Marrakesh
Marrakech, the must-see
Marrakech, a bewitching city full of exceptional properties is the second imperial city of Morocco. Marrakech is one of the most popular tourist destinations in the world, only a few hours from Europe thanks to its international airport and its excellent rail network.
The Ocher-Rose city, a marvel born from nothingness, is surrounded by semi-desert plains and bordered by the ATLAS mountains. Marrakech will surprise you with its paradox between authenticity and modernity: Marrakech is always a discovery. The magic of the Red City is an awakening of the senses: let yourself be intoxicated by its Raw Earth, flesh of its architecture and by its scents of musk and spices.

The city seems to have stood still in time and yet its modern infrastructure will fill you with comfort. Who has never dreamed of being able, in the same day, to stroll on the ski slopes of Oukaïmeden, to taste excellent dishes prepared by the greatest chefs in the most beautiful palaces in the world or cooked over a wood fire in the bewitching Agafay desert, relax in the swimming pools of 5-star hotels, your Riad or your apartment, enjoy the best golf courses in the world, then vibrate to the frantic rhythm of gnawa and oriental dances to the end of the miles and one night.

The roofs of the Riads in the heart of the Medina or the most luxurious and picky restaurants and clubs in the city in the chic and upscale district of Hivernage testify that the Oasis of the desert is a benchmark for nightlife in the world.

Marrakech still has many secrets. It is in the heart of the city that Vaneau opens the most closed and popular doors to you of the marvelous Riads of the Medina, apartments, Lofts and Penthouses in the Guéliz district or for lovers of confidentiality and large prestigious spaces, the sumptuous and luxurious villas in the Palmeraie and around the city.
Life project, second home or rental investment? Entrust us with your specifications and let yourself be accompanied by the best lawyers, notaries, tax experts, entrepreneurs from all over the country.